WELCOME to the Bunkermuseum Oberhausen
Our museum is located in a former civil defense bunker remaining from the 2nd World War. The building is still immediately recognizable as a high structure bunker.
Opening times Wednesdays and Sundays 11am to 6pm, closed on public holidays
The Bunkermuseum will be closed on Sunday, 1st of May. 
Entry free of charge
The next tours for which bookings are still available are planned for May 11th and June 26th. Due to restricted numbers, booking is essential. Please contact +49 (0) 208 6070531-0 or mail
gedenkhalle-bunkermuseum@oberhausen.de
Due to the Corona Pandemic, the State NRW is regulating visits to the museum. Please follow current rules detailed at www.land.nrw/corona. Currently, no pre-booking is necessary.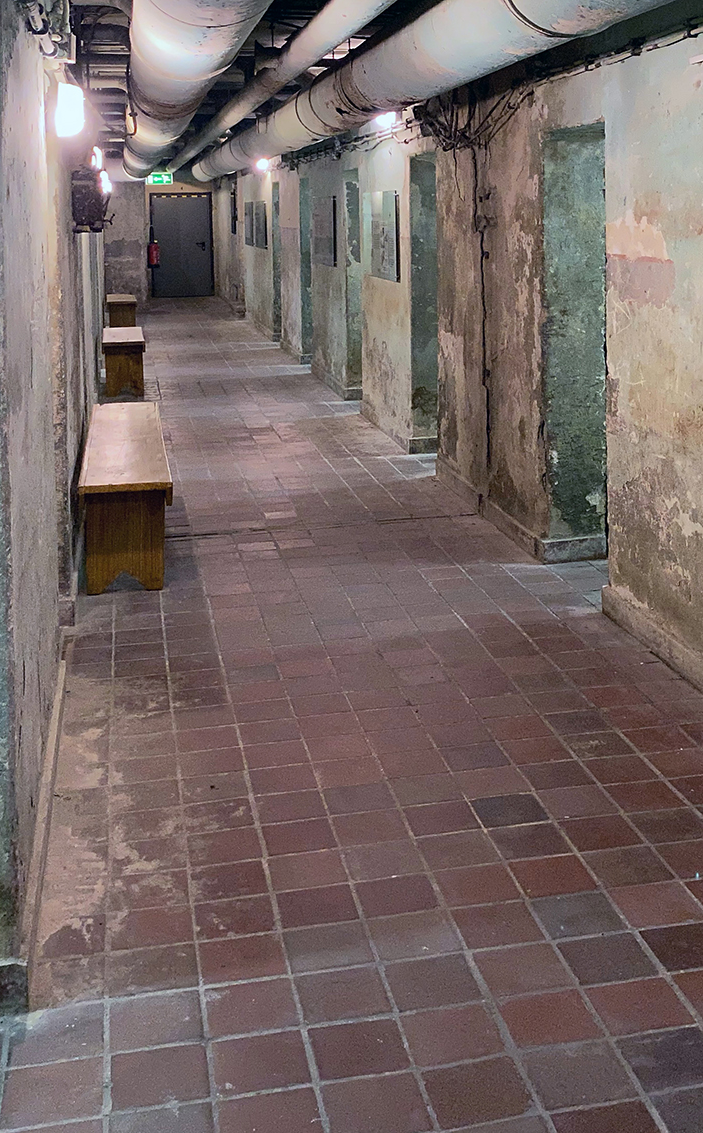 From the 'Blitzkrieg' in Europe
to aerial combat along the Ruhr
Permanent exhibition
In our revised exhibition "Home Front" we examine the story of the aerial war of the Second World War in the Ruhr District and Europe. At the same time, clues show the connection of the destructive and conquest war the Nazis started in nearly all of Europe with the allied aerial combat along the Ruhr River.
Yesterday and today
Examples from this region and also England show what the aerial war meant to people living through the Second World War. Wars today are still turning people's homes to fronts, kill and destroy.
Guided Tours
Tours of the museum and the exhibition are suitable from 16 years onwards. Please note that due to the narrow and small spaces the group size has to be limited.
Bookings
Via Telephone: +49 (0) 208 6070531-0 or
paedagogik-bunkermuseum@oberhausen.de
School Tours
We are offering curriculum based workshops from 9th grade (15/16 years) onwards, please see educational offering.
Workshop
Aerial war in Oberhausen. Subjects will meet the curriculum of the local history in NRW. Duration 2-4 hours. Suitable for pupils from 9th-13th grade (Age 15/16 – Age 18/19). Workshops can be held outside of opening hours or during school time.
Content
Aerial safety and aerial war influenced the "Home Front" during the Second World War substantially. This workshop deals with the experiences of Oberhausen's citizens as well as a European perspective. The attack tactics and politics of the Nazi Party as well as the Allied Forces are discussed. Additional focus is given to current conflicts and wars.
 Participation is free of charge
Booking and Appointments
Teaching Team of the Museum, phone 49 (0)208 6070531-11, e-mail: paedagogik-bunkermuseum@oberhausen.de
Further information in our brochure and at www.gedenkhalle-oberhausen.de
If you are interested in a printed copy of our brochure, please contact us.
Stolpersteine
Stumbling Blocks
One Stone. One Name. One Person.
One Stone
Artist Gunter Demnig has spent the last 25 years laying "Stolpersteine" as a memorial to all victoms of the Nazis. In Oberhausen, these "Stolpersteine" are part of the city since 2008.
One Name
A person is only forgotten, once his or her name is forgotten. The personalized "Stolpersteine" remind of the people who used to live where we now live.
One Person
If you would like to actively participate in the laying of "Stolpersteine" please contact us at +49 (0) 208 6070531-0 or at paedagogik-bunkermuseum@oberhausen.de
Information
Further information on the "Stolpersteine" in Oberhausen can be found at www.gedenkhalle-oberhausen.de
A selection of available publications
Zwangsarbeit
Andries ter Brugge: Zwangsarbeit und Befreiung. Erinnerungen an Oberhausen 1943 bis 1945 (Fokus Stadtgesellschaft / Studien der Gedenkhalle Oberhausen, Bd. 3), Hrsg. Clemens Heinrichs, Verlag Karl Maria Laufen, Oberhausen 2019, ISBN 9783874683944
Schutzraum
Katalog zur gleichnamigen Ausstellung, Hrsg. Stadt Oberhausen, Bunkermuseum 2007
Bunkerwelten
Christina Kubisch: Arkadien, Katalog zur gleichnamigen Ausstellung, Hrsg. Stadt Oberhausen, Bunkermuseum 2003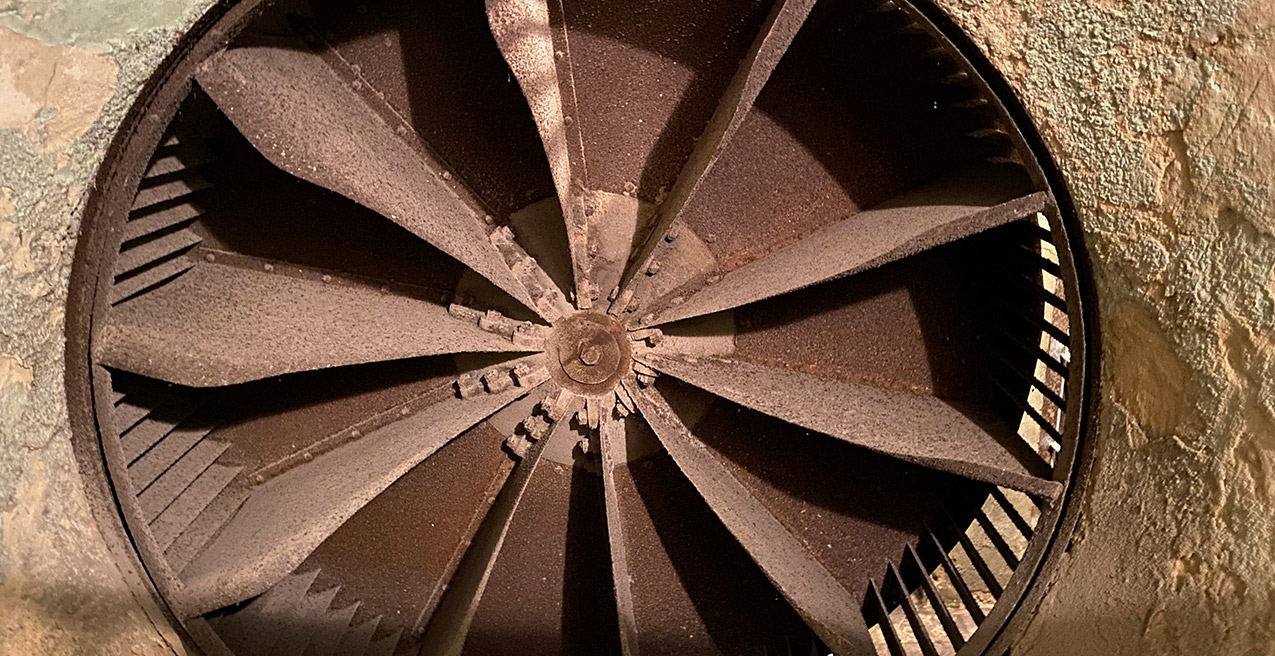 Contact us
Telephone +49 (0)208 6070531-0
Fax +49 (0)208 6070531-20
E-Mail: gedenkhalle-bunkermuseum@oberhausen.de
Address
Bunkermuseum Oberhausen
In the former Knappenbunker
now Citizen Centre Alte Heid
Alte Heid 13
46047 Oberhausen
Opening hours
Wednesday and Sundays
11am to 6pm
Closed on public holidays
Administration
Stadt Oberhausen
izgb – Informationszentrum
Gedenkhalle/Bunkermuseum
Am Kaisergarten 52
46049 Oberhausen
Head of the Bunkermuseum/
Gedenkhalle Oberhausen
Clemens Heinrichs M.A.
Telephone +49 (0)208 6070531-13
Mobile +49 (0)15174671018
E-Mail: clemens.heinrichs@
oberhausen.de